Wood is the most versatile, renewable and sustainable resource on the planet. Timber is the oldest construction material, first used in the primeval forest as rough shelters. Sophisticated wood construction dates to timber frame buildings in China 10,000 years ago. Wood used in building for structural and non-structural applications has a significantly lower carbon footprint than materials that use fossil fuels during manufacture.
Our global forests capture 2.3 billion tonnes of carbon annually from the atmosphere according to the UN Intergovernmental Panel on Climate Change (2000). Timber from sustainably managed forests, converted into construction timber, furniture and other wood products act as carbon stores, often for centuries. In Scandinavia, timber houses and churches still survive from the 13th century. Wood is enjoying a major revival in Ireland after centuries of exploitation.
The Wood Marketing Federation was set up in 1989 to increase the knowledge and understanding of wood and wood products and to promote its use in construction and design.
The Federation forms partnerships with a wide range of companies and organisations – State and private – who share our mission: To promote wood as a renewable, sustainable and versatile natural material Please visit the other areas of our site to see the work, publications and promotional initiatives in which the WMF are involved.
The European Union Timber Regulation (EUTR)
Implementation and obligations on Operators and Traders.
International Forestry Division, DAFM –
Ireland's EUTR Competent Authority.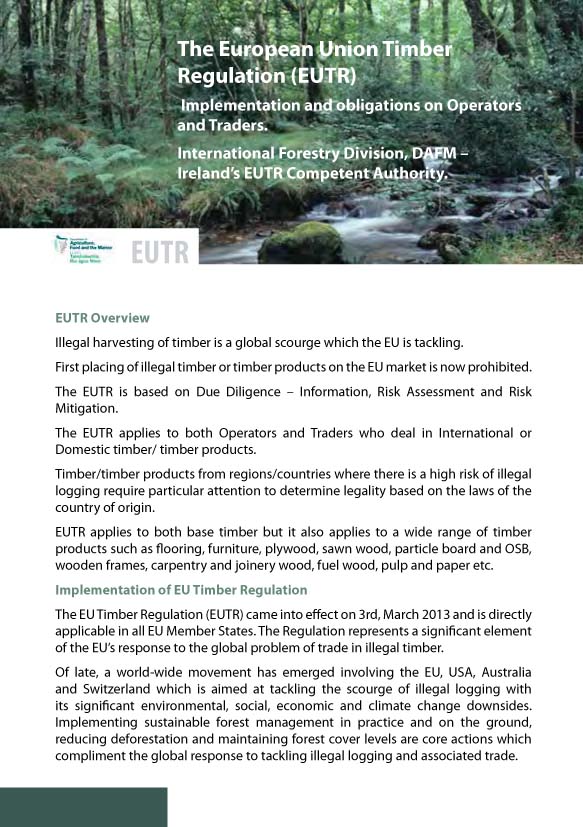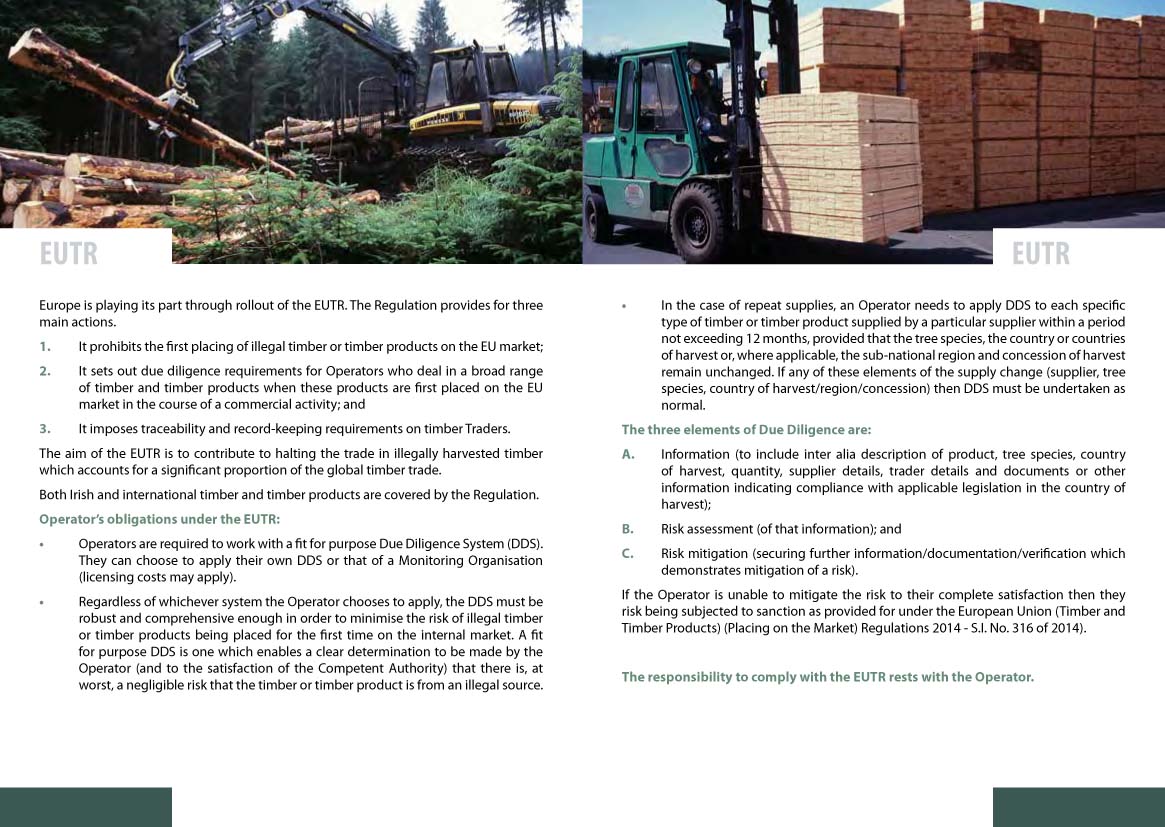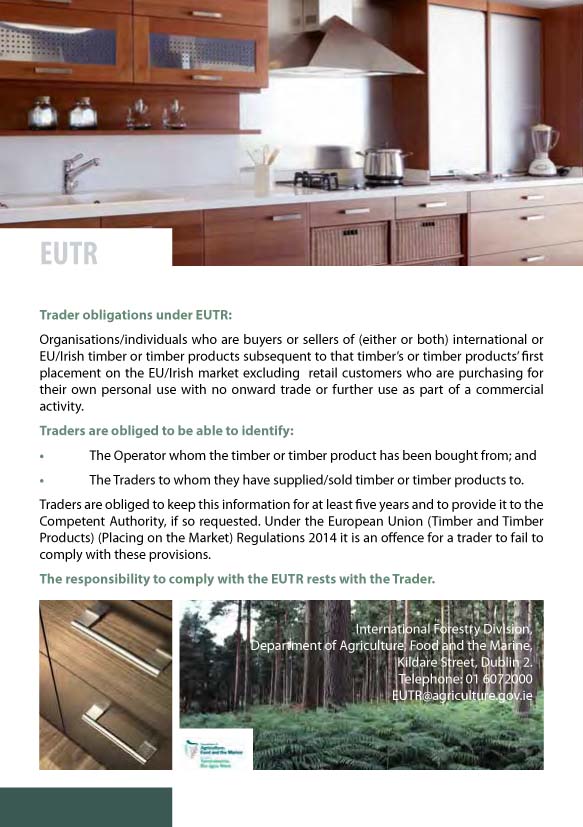 http://www.agriculture.gov.ie/media/migration/forestry/eutr/EUTimberRegulation290915.pdf
or